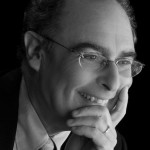 A few years ago a friend from the congregation called to say that Israel had become a regular topic in her home since her daughter's birthright trip, and the experience reenvigorated her intermarried family's Judaism. I told her how delighted I was, and then asked, "You know I speak about Israel regularly from the pulpit. Why the change now?" She said, "Oh, Mark, as soon as I hear the word Israel I stop listening."
Personal experience touched their souls and drew them closer to amcha. But what happens when our people discover that they cannot marry in Israel, that funerals may be difficult to arrange depending on personal status, that weddings must be by Orthodox​ rabbis if they are even possible, or that a couple would need to live together outside the law or travel abroad to get married?
The much acclaimed recent success of the efforts of Women of the Wall after 25 years is a symbolic victory demonstrating the opinion of the vast majority of Israelis: Jews should be able to practice Judaism however they want and receive basic civil rights, like marrying as they choose. The Chief Rabbinate ought not control private lives.
We are witnessing Israelis who are fed up with the status quo and circumventing the rabbanut, even as the Chief Rabbinate further attempts to tighten controls. Once the new egalitarian section is established at the kotel, women will not longer be permitted to wear tallit and tefillin at the women's section of the Kotel. It's reported that there are new efforts to arbitrarily investigate individuals' halakhic status, even when they are not seeking a wedding or another life cycle event. An ordinary Israeli citizen may now simply be called and asked to appear before a rabbinic court to authenticate their Jewish lineage​; and if they refuse, it may affect their personal status in the future, as the Rabbanut keeps files on individuals.
When the Hatam Sofer wrote "Hehadash asur min ha-Torah," no one thought it would become the governing principle for a Jewish state. But here we are.
Much has been written in recent weeks about the inclusion of Diaspora leaders in Israeli decision making. Ken yirbu! If Birthright Jews and the vast majority of Israelis and world Jewry are to renew Judaism for a modern world, it won't be in the Haredi mode. It will be diverse. Israel cannot fulfill her role as the truly Jewish State with the Rabbanut in control. The vast majority of world Jewry believe our cause is just and right, and want to see change.
From the 70s through the 90s, when I brought congregants to Israel, we prayed together in the Kotel Plaza, and people thrilled at the experience. It touched their hearts and souls. Women of the Wall and the others at the table have succeeded in giving us an opportunity for enhanced spirituality. The great question that confronts liberal Judaism is: will we make it real?
In future weeks, look for our program to effect that change. Let us hear your comments, as we move forward together.
See our FB group: [link], and please post your comments, or send them to: organizers@rrfei.org