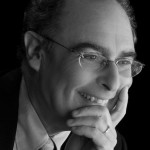 Is this an historic moment? Only time will tell. I have often wished for the gift of prophecy, alas, it has never been granted.
We come to this crossroad in history: the expansion of the praying area of the Kotel and a sort of recognition of liberal Judaism, specifically the Reform and Conservative movements, in the eyes of the current Israeli government. Some would say for the first time. That, we would all agree, is a good thing.
The modern Orthodox have been left out of this step forward, and indeed there is a group within Nashot HaKotel who vow to fight on for the right to worship according to their custom at The Wall. (In this article [click here], you'll see how one synagogue in Israel has established a kind of egalitarian mehitza.) Others protest that separating Am Yisrael destroys the unity ofAmcha. Haaretz contends this is a solution aimed, in part, at the Diaspora, but also cites the support of the Conservative and Reform streams in Israel for the long awaited opportunity to pray in accordance with their own minhag at The Kotel.
In the 70s I took groups to Israel and we prayed together without disruption in the back courtyard at The Wall. In the 80s we were disrupted by the watchman, but continued praying. In the 90s and 2000s we were not only disrupted, but it became difficult and then impossible to continue praying as a group. I haven't tried since.
Why did we pray together near The Kotel? Our people had an innate sense that they had been here before, that they were praying as their families had prayed in a sacred location in which they had gathered, that somehow this experience connected them to Amcha joyously, as the Holocaust connected them mournfully. It was different than just being in Israel. Not land, but experience, Judaism as they knew it at home, a prayer life, connected them directly to their people. Praying touched souls.
The politics has taken more than 25 years to work through. But the Jewish neshama will not be denied. We witness, all over Israel, an indigenous Judaism seeking recognition even as it wells up spontaneously among the people. Religious theory would contend that an indigenous religion will grow over decades within a nation, a "civil religion." Much has been published both about American and Israeli civil religion. But, perhaps not astonishingly, I believe we are witnessing the birth of a religious and Jewish, not socialist, civil religion in Israel. It's not just the Diaspora that has won, it's the entirety of the Jewish people.
I have said before in this space that I believe that we are fulfilling a sacred mission. I believe that. But the speed at which we arrive at our destination, and the breadth of the Judaism lived in Israel, these are yet to be determined.
Our work will be reflected in Jewish life for millennia. God bless all those whose work has brought us to this moment, and may we be invigorated and more determined in the knowledge that this sacred mission expresses amahloket l'shem shamayim, and we cannot be denied as long as we seek to connect Amcha with Tsur Yisrael v'Goalo.