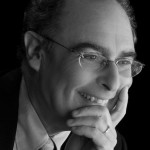 In his monumental work on Jewish law, Menachem Elon writes:
"… Nahmanides coined an apt and pointed term that illuminates the meaning of 'doing what is right and good;' A person who acts according to the technical and formal sense of the Torah's laws, i.e.: who carefully follows only the explicit rules but not those implicit from the general spirit of the text, is 'a scoundrel within the bounds of the Torah,' (naval bireshut ha-Torah). Therefore, 'The Torah's method is to particularize and genernalize; for after stating the specifics of the law relating to all dealings between men — you shall not steal, you shall not rob, you shall not cheat, and the other prohibitions — it states in general terms: 'Do what is right and good.' in order to establish an affirmative commandment to behave with uprightness and fairness and all that is involved in the concept of lifnim meshurat hadin,' for the good of one's fellow man.'"

(Menachem Elon, Jewish Law, vol. 1, p. 185, commenting on Ramban to Lev. 19:2)
The hateful comments expressed in Israel in the last few weeks regarding liberal Jews, and now repudiated by the Prime Minister, risk losing touch with fundamental guiding principles, e.g. — "not to hate your brother in your heart, and v'ahavta l'rey'echa kamocha." These spokespeople and others look for increasing ways to justify their hatred of outsiders and other Jews, when there are plenty of principles (ahavat Yisrael, tselem elohim, lifnim meshurat hadin) that would reign them back in if they were looking for a peaceful path forward.
Jonathan Greenblatt, CEO and National Direction of the Anti-Defamation League sounds this alarm:
The status quo leads to cynicism about state institutions and the law itself.
It raises questions about Israel's commitment to equality for all its citizens.
It undermines respect for religion itself in society.
Current hatred toward liberal Jews goes hand in hand with undermining the democratic underpinnings of the state intended by the Founders and assaulting Israel's Supreme Court, both essential to North American understanding of the raison d'etre of a Jewish homeland.
I look forward to hearing your thoughts. Please send your comments to: organizers@rrfei.org
You may also find our FB group at: [link].