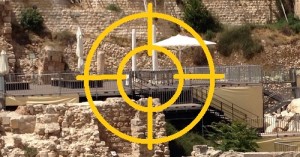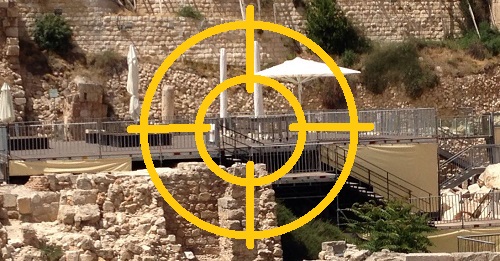 Since last week's bulletin, there have been a number of developments in the ultra-Orthodox political and rabbinical leadership's battle against the implementation of the Kotel agreement, as well as their battle against the Supreme Court's ruling to make Israel's public mikva'ot available for non-Orthodox conversion ceremonies.
These developments reflect, in essence, an escalation in anti-Reform rhetoric and the pressure faced by Haredi politicians to withdraw their unspoken consent to the framework of the Kotel agreement. Thus, due to these increasing tensions, Israel's political system is being pulled in opposite directions – torn between the demands of the ultra-Orthodox politicians and the consequences of reneging on the Government's agreement with the non-Orthodox streams and Women of the Wall, not to mention reversing the Supreme Court's ruling by legislative action.
RRFEI aims to deepen our members' understandings of current events, and answer all of your questions and requests for additional background materials. In the meantime, we note the following developments since last week's bulletin:

THE MIKVAH BILL
Following the Cabinet's decision to support MK Gafni's (and co.'s) mikvah bill, it passed its preliminary Knesset reading last Tuesday (as is required for all privately proposed bills), with 42 MKs voting for it and 38 voting against.The list of MKs who voted for and against the bill can be found here. Oddly, Yair Lapid, Chairman of 'Yesh Atid,' voted for the bill. He explained that his vote was a mistake.
Last week, we noted some of the harsh and base statements made by Haredi MKs and ministers against Reform Judaism. Such statements continued during the Knesset debate, and included Minister of Religious Services David Azoulay's (Shas) admonition that "Whoever does not accept the Torah's (Divine) authority, and tramples the mitzvot, cannot claim to represent religion in Israel… It is their right to have ceremonies and all the folklore they want, but Judaism is not theater one drives to for mere enjoyment. Just as a witch doctor would not be allowed near a hospital in the capacity of a doctor, so too these entities should not be allowed near the Torah of Israel."In the past, Minister Azoulay also proclaimed that he has difficulty accepting Reform Jews as Jews (for which PM Netanyahu scolded him). It is important to note that his are not simply the statements of a private individual, but rather those of a Minister charged with providing religious services to all Jews in Israel. Doubtless, Azoulay's repeated declarations are aimed at all of non-Orthodox Jewish society around the world. This truly underscores the need for world Jewry to not remain passive in the face of Israeli ministers who curse it publicly on the Knesset floor, while the Prime Minister sits by and does nothing to make good on his promise to ensure that all Jews of all streams will feel at home in Israel.
This Sunday, it was made public that the new Attorney General has made it clear to the government that this bill is unconstitutional, and violates the principles of religious freedom in a way that cannot withstand judicial review. There is doubt that the last word has not been said in this saga, and we expect new developments in the coming days, as the Haredi parties attempt to deal with this new front in the battle.

THE KOTEL AGREEMENT