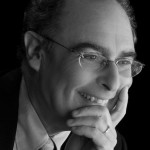 Eric Goldstein, CEO of UJA-Federation of New York, wrote in last week's Jerusalem Post [link] about the nature of Israeli society. Is Israel the homeland of all the Jewish people, in which all of us can live according to our understandings of Judaism, or is there one recognized Jewish stream and the others have little or no authority?
Goldstein writes:
From its birth, Israel has stood as a source of inspiration and strength for Jews everywhere. And Israel reflects the aspirations of the entire Jewish people, about half of whom live outside of the Land of Israel. Our concern – shared by the 86 percent of Israelis who according to the Hiddush 2015 Religion and State Index support freedom of religion and conscience in Israel – is that these recent events will further distance many Diaspora Jews from the Jewish state and Israelis from Judaism.
Are the vast majority of North American Jews being detached from Israel as a practical matter?
We're including here two readings for your seders [link], that evoke the hope of true freedom for Israel's Jews: one by Rabbi John Rosove and the other from Gordon Silverman. Please feel free to distribute them to your congregation, or use them however you see fit.
Also included is this [link] to an English version of a Haaretz article reporting on the first analysis of the amount of money going to religious institutions in Israel. The amount is 13 times higher than the budget of Israel's Religious Services Ministry, and 2.3% of Israel's total budget. It shows how the Haredi parties and United Torah Judaism are attempting to educate Israel's children according to their own version of history and dogma.
At stake is the vision of a Jewish State held by the vast majority of American Jews, and nothing less. Perhaps we don't care about whether we can pray in our manner from our siddurim at the Kotel. Perhaps that's not significant in people's lives. But the larger point, our place in the mainstream of Jewish life, is critical to the future of our community and Jews worldwide.
While recent developments regarding the Kotel, conversions, and public mikvahs indicate a trend towards slowly undermining the authority of the Chief Rabbinate, the report on the budget demonstrates that the coalition agreement with the ultra-Orthodox is being used to educate Israel's children toward a nationalist view of history, through both formal and informal education.
The campaign for civil and non-Orthodox marriages in Israel, to allow all streams equal status, represents our most united effort to make Israel conform to a state for the entire Jewish people.
Will you be speaking on these subjects around Pesah? If you are, please send us a copy of your remarks, to: organizers@rrfei.org.
We look forward to hearing from you regarding your thoughts on Religious Freedom and Equality.