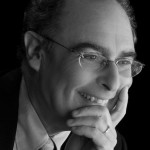 I shuddered in the late 60s when I read Simon Herman's prediction that Israeli and American Jewish societies were growing apart. Now I am watching the fruition of his prediction.
Narratives matter. This weekend's Haaretz contained an article [click here] about how the informal education system under the Natanyahu regime is purposefully teaching their right-wing political narrative in informal Jewish education: like trips and workshops.
The same forces are pushing the narrative that the only legitimate Judaism, the only traditional legitimate Jewish expression, is the Haredi version of Jewish life, without any understanding of the progress of history, and shunning the modern world around them. Their Judaism is obscurantist and anti-modern, anti-democratic, sexist and racist. That's how the narrative is unfolding.
Earlier this week, Haaretz published an article by Eric Yoffie [click here] in which he calls us to action because now is the time. Eric opens with this statement:
"The Western Wall agreement is collapsing, and it is time for Reform and Conservative Jews and all those who care about religious freedom and gender equality in Israel to go back to the barricades."
He is not speaking metaphorically. It's now or never, in Rabbi Yoffie's opinion, and we had better pressure the Netanyahu government, because the only thing that makes a difference with the current Israeli government is political pressure.
At stake is the vision of a Jewish State held by the vast majority of American Jews, and nothing less. Perhaps we don't care about whether we can pray in our manner from our siddurim at the Kotel. Perhaps that's not significant in people's lives. But the larger point, our place in the mainstream of Jewish life, is critical to the future of our community and Jews worldwide.
We would like to hear your version of this narrative. What actions, in responding to Eric Yoffie, ought we undertake? What actions, launched now, might unite us and make a difference? The breakthrough achieved just a few months ago, recognizing liberal Judaism as legitimate in Israel, is being so undermined as possibly become meaningless. Or, is there another narrative developing now?
Please, send us your opinions or post them on FB at the FB group for RRFEI (Rabbis for Religious Freedom and Equality in Israel) [link], or to organizers@rrfei.org.
We look forward to hearing your thoughts.