Featuring:
Rabbi Michael Chernick
Responses by:
Rabbi Elliot Dorff
Rabba Sara Hurwitz
Rabbi Daniel Siegel
Rabbi Mark Washofsky
Rabbi Deborah Waxman
Dear Friends,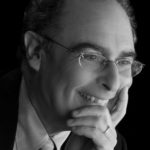 This special series of RRFEI articles features an original work by Orthodox Rabbi Michael Chernick, Professor Emeritus of Rabbinic Literature at HUC-JIR, New York, with responses from Rabbis Mark Washofsky, Elliot Dorff and Daniel Siegel. Rabbi Washofsky's affiliation is Reform; Rabbi Dorff's is Conservative and Rabbi Siegel is with Jewish Renewal.
We hope you will respond and air your voice also on this essential issue of egalitarianism and halakhah. (I want to note that we invited two women scholars to respond, and neither had the time; but we hope for responses from our women colleagues and a robust discussion of these ideas.)
As we all know, being a "chained" woman (agunah) causes untold suffering, and justice demands we create a solution to this oppression. You will see in today's article by Professor Michael Chernick an analysis of the problem, a review of the historical remedies and suggestions for moving forward.
In addition, we are bringing you responses from 3 current halakhic authorities:
Rabbi Mark Washofsky, Freehoff Professor of Jewish Law and Practice at HUC-JIR Cincinnati; Rabbi Elliot Dorff, Chairman of the Rabbinical Assembly's Committee on Jewish Law and Standards; and Rabbi Daniel Siegel, Founding Director, Integral Halachah Institute.
Shall we stay within the halakhic system to resolve the issues, or turn to civil courts? What is the appropriate role for civil courts in the Diaspora, and what is their role in the Jewish State? Some believe there should not be civil courts in Israel, that all law must be according to halakhah. Some would have that law change in structure, for example: that women be able to not only receive a get but give one as well, that both parties in a divorce should receive a divorce decree (get) from their spouse.
Clearly not only has the role of the streams of Judaism not been resolved in Israel, but the questions of which legal system to follow: civil or Jewish, who decides on halakhah, and how innovative can halakhah be in the modern context demand resolution.
RRFEI and Hiddush prefer a separation between religion and state, and in the case of marriage law, the possibility of civil marriage and divorce for those who choose. Clearly, as you will read in these articles, reasonable and reasoned rabbis may disagree, but all insist that injustice demands a workable solution. The Jewish people needs to hear your voice as well.
We hope you enjoy this special series; and even more important, we hope you will join the discussion.
Kol tuv, as we count our way to Sinai,
Mark
Rabbi Mark H. Levin
RRFEI Editor