Featuring:
Rabbi Michael Chernick
Responses by:
Rabbi Elliot Dorff
Rabba Sara Hurwitz
Rabbi Daniel Siegel
Rabbi Mark Washofsky
Rabbi Deborah Waxman
By Rabbi Deborah Waxman
President, Reconstructionist Rabbinical College
/ Jewish Reconstructionist Communities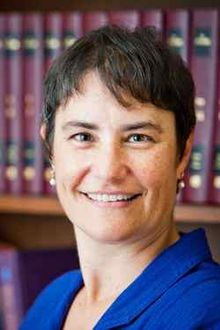 The ongoing existence of agunot in the aftermath of World War I and the inadequate responses of modern rabbinical authorities to the unjust and painful situation of these women were critical factors that impelled Rabbi Mordecai M. Kaplan to move beyond a halakhic system and begin to articulate a Reconstructionist approach to Judaism. In his 1936 essay "The Status of Woman in Jewish Law," Kaplan analyzed ways that halakhah mandates women to second-class status, most especially around marriage ("it is in the marriage relationship chiefly, where the woman's inferior status is fraught with tragic consequences to her") and divorce ("the woman experiences the worst effects of her status when she can no longer continue to live with her husband").  After assessing contemporaneous efforts to resolve this problem as either regressive or ineffective, Kaplan concluded that halakhah was an insufficient medium of repair and declared:  "[S]ocial justice, rather than immutable precedent, must govern the civic life of Jewry and underlie…juridical institutions…"
More than 80 years later, contemporary Reconstructionist practice builds on Kaplan's original analysis and falls squarely within the feminist critique articulated by Rabbi Chernick, which points to why for most Reconstructionists his solution feels ultimately inadequate.  In a post-halakhic approach, Jewish divorce becomes an opportunity to enact ritual in the service of the spiritual and emotional transition of the people involved.  The focus becomes meaning seeking rather law observance.
The problem of agunot is eliminated by empowering women as actors within this ritual, preferably in an egalitarian procedure where both partners divorce each other rather than investing all power in one individual (historically and halakhically, the man in a heterosexual relationship).  In the instance when a man refuses to give a woman a get, she is then empowered to initiate on her own (and vice versa—post-halakhic Judaism has also created the possibility of agunim and must accommodate same-sex Jewish marriages).  Since single-initiated divorce can be disempowering to the person who does not agree, the Reconstructionist movement has also created a ritual of release from relationship to accompany civil divorce—not identical to a get, but clearly communicating that the ritual enacts the desires of only one member of the relationship.
Even before the establishment of the State of Israel, Reconstructionists have been concerned about the potential totalitarian implications of religious authority married to state power.  The persistence of agunot in Israel despite the power of local authorities to resolve them highlights the problematic nature, rather than revealing redemptive possibilities.  For these and other reasons, most Reconstructions insist on religious pluralism in Israel and prefer, as does Hiddush and RRFEI, separation of synagogue and state.