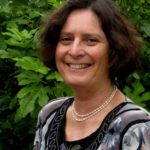 I believe it is unfair to claim that Jews of the Diaspora have developed an obsession for the Kotel, the Western Wall, as Peter Joseph stated in his article in The Forward. Love of the Kotel has been a carefully cultivated interest and passion fostered by Jewish leaders for centuries in order to keep our people connected with the only remaining remnant of the structure that surrounded the hill on which the Holy Temple stood in ancient times. Prior to the founding of the Modern State of Israel, the Kotel was known as the Wailing Wall. After the Wall became part of Israel during the Six Day War, its name was intentionally changed to Western Wall in order to continue to inculcate the strong connection to the Wall among Jews both in Israel and in the Diaspora.
Even today, the Kotel is precious to millions of Israeli Jews, in particular, those who embrace an Orthodox Zionist or Haredi lifestyle. Tragically, many such Jews not only love the Kotel and visit often, but they also viciously harass Women of the Wall and Reform, Conservative and other Jews who visit the Kotel to pray and connect each in their own way. See, for example, the school girls who blocked a busload of Women of the Wall worshipers while flipping them the bird on Rosh Hodesh Shevat. (http://mailchi.mp/womenofthewall/women-of-the-wall3-2689098?e=d504ecbfb3)
I believe Joseph is right that there is also a preponderance of Israelis who do not care about the Kotel and it is also true that these tend to be the very Israelis who are struggling with not being able to marry in their own homeland. I believe, however, that the problem is one of perception and not reality. Modern non-Orthodox Israelis have lost the connection that previous generations had with the Kotel because the Kotel no longer provides a venue where children and teens can visit during school-based field trips because secular educators feel uncomfortable bringing their classes to a place where boys and girls must gather separately and everyone must cover up in ways that are foreign to them. Not only do school children miss the age-old opportunity to visit the Kotel, but non-Orthodox families visiting Jerusalem also tend to avoid the Kotel because they also do not feel safe in a gender-separated environment where their clothing and lifestyle are shunned.
Were the Kotel compromise to have been implemented, there could be a new atmosphere fostered by a single unified entrance and signs that tout both gender separation and egalitarian worship as though these two venues were each facets of the same faith, which they actually are. It is this very diversity and the accompanying empowerment of those who practice non-Orthodox forms of Judaism side by side with the continuing empowerment of those who practice Orthodox and Haredi forms of Judaism that would help to heal the rift and allow non-Orthodox and Modern Orthodox Jews to return to the Kotel in safety as they refine and redefined their connection to the site.
I fear that the divide between Israeli Jews and North American Jews is a divide being fostered by those who wish to insist that they are right. The fact is, however, that no one is right and yet everyone is right. Haredim are right that there must be a place at the Kotel for gender separate worship, including a space where women may pray alone and in silence or low voice. Egalitarian Jews are also right that there must be a place at the Kotel for people of all genders to pray together. North American Jews are right that when they visit Israel, they are entitled to visit the Kotel in safety and with women being allowed to wear tallitot and tefillin and read from Torah scrolls just as men do.
Telling people that they are wrong has never been good for retail sales. Tourists are not going to flock to Israel and spend their money there because we tell them that the tourist view of Israel is flat out wrong and they should worry instead about the needs and sensibilities of the natives. Instead of telling North American Jews to mind Israel's business by trying to get into the Israeli Jewish headspace, why not tell North American Jews to "come as you are, be Jewish the way you are and while you are there, hang out with Israelis and see what it's like to live in our Jewish homeland."
Israel is a nation of strong vibrant contributors in many fields, including science and agriculture. A procedure honed at Rambam Hospital in Haifa helps people with Parkinson's to overcome tremors. Kibbutz Yotvata enjoys lower temperatures and higher humidity than its Negev surroundings through agricultural techniques that help the desert to bloom. Yet despite the excelling of Israelis in the fields of science and agriculture, Haredi public schools do not teach science to boys. It is a well-known fact that the Rambam, Maimonides, whose teachings are basic to modern Judaism, was himself a physician. It is noteworthy, however, that science is not denied to Haredi boys in order to keep them from being like the Rambam. Rather, they are denied science in order to keep them focused on the Haredi lifestyle.
When tour groups start learning about the Haifa based procedure that cures tremors and the southern Kibbutzim that keep the desert blooming together with the plight of Israeli citizens who must leave their homeland to get married or who live together and raise children without being able to marry, then, and only then, will we start to develop a common language among Israeli and Diaspora Jews of non-Orthodox persuasions.
Haredim are already sharing their ideas and realities across the Israel-Diaspora divide. It is high time that Reform, Conservative, Reconstructionist, Renewal and secular Jews do the same. Developing connections between like-minded and similarly-practicing Israelis and Diaspora Jews will be good for Israel because it will increase the possibility that Israel will have strong Jewish allies in the Diaspora for hundreds of years to come. It will also be good for Diaspora Jews to feel assured that in 50, 100 and 500 years from now, their descendants will still be considered Jews under the Law of Return so they can make Aliya if they wish, or if, heaven forbid, their Diaspora surroundings require them to flee.
A fine education must be available for all Israelis regardless of whether they are Jewish or of another faith or of no identified faith. Among Haredi Jews, a fine education that includes math, science and technology might also turn out to produce future Talmudists and Chassidic thinkers who will do their people proud. As we have seen, however, we cannot legislate this into reality as evidenced by the fact that newly approved legislation requiring math and science in Haredi schools for boys was overturned as soon as Haredi parties returned to the government coalition. Other methods must be found. I do not know what those other methods might be, but if we open to the notion of welcoming all Jews to the conversation together with their values and interests in tact, rather than telling large swaths of the Jewish world that their values and interests are wrong because they care about the Kotel and not the lack of freedom to marry, we might just find that Jews in Israel and the Diaspora will come up with the answers and implement them before our very eyes.
What if the tour of the Parkinson treatment center at Rambam Hospital was accompanied by a Herzl-type "im tirtzu ein zu agaddah," "if you will it, it is not a dream" speech telling tourists that just as scientists found this miracle cure to eradicate tremors, so Israel must find miraculously ingenious ways to evolve Judaism under the careful scholarship of future Rambams who parse Jewish law and values in accordance with science, mathematics and halacha. As James Bond says, "never say never." It could happen and we can be part of hastening its arrival by doing just what we are doing now, but with a positive spin such as the one offered by the Bat Kol, the feminine mystical voice, that announced to the divergent Schools of Hillel and Shammai, "these and these are the words of the Living God."
—
*Rabbi Pam Frydman is Chair of Ruach Hiddush, Rabbis and Cantors for Religious Freedom and Equality in Israel. Pam writes, "I dedicate this article to my friend and teacher Rabbi Uri Regev who is a shining example of how to walk our talk and talk our walk, and with gratitude to Rabba Sara Hurwitz who points out that needing to be right stands in the way seeing from the point of view of the other, and to Rabbi Les Bronstein, Rabbi Marcia Prager and Rabbi Simkha Weintraub whose commitment to a Jewishly diverse Israel and Clal Yisrael are breathtaking.