Special Statement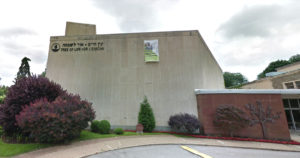 Response to the tragedy at Tree of Life Synagogue
Ruach Hiddush Executive Committee
Rabbi Prof. Michael Chernick (Chair), Rabbi Les Bronstein, Rabbi Pam Frydman, Rabbi Elliott Kleinman, Rabbi Mark Levin, Rabbi Asher Lopatin, Rabbi Gordon Tucker, Rabbi Elyse Wechterman, Rabbi Uri Regev (Hiddush President and CEO)
Ruach Hiddush, the rabbinic and cantorial association working toward religious equality and freedom in Israel, and its Israeli patron, Hiddush, turns its attention to the tragedy that occurred at the Tree of Life synagogue this Shabbat. We mourn the loss of life and injuries sustained by the Tree of Life family and the suffering of the larger Pittsburgh Jewish community. We beseech God to spare them and all of us from further sorrow due to senseless hatred which leads to acts of violence and murder.
We thank the law enforcement agencies that came to the rescue of our fellow Jews and pray for healing for those of them who suffered wounds on our people's behalf.
To our great sadness, demonization of the Other has become an almost worldwide scourge. It is true here in the United States, in Europe, and most tragically for the Jewish people, true of the political, religious, and social scenes in Israel.
Ruach Hiddush condemns in no uncertain terms the underlying causes of this plague: religious intolerance, racism, sexism, xenophobia, and denigration of the Image of God which grants inestimable value to every human being.
We ask each of our members to speak out forcefully against the descent into tribalism and incivility here and abroad that has become rife in today's world.
May our words and actions put an end to tragedies of the sort that occurred at Tree of Life synagogue. Then we and those who join us on this path will be among those who become partners with God in bringing salvation to a world much in need of it.
May God grant comfort to the Tree of Life family, and may we all merit God's greatest blessing: Shalom.