Originally posted on the Jerusalem Post HERE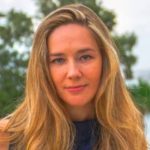 A new study released Thursday morning reveals that 74 percent of Israel's Jewish public is interested in having an egalitarian wedding ceremony, with an exchange of rings that carries mutual and equal obligations between spouses. Just 26% are in opposition.
The survey, conducted by the Smith institute for the NGO Hiddush: For Religious Freedom and Equality, interviewed a sample of 700 people by telephone. The report specifies that the survey questions were regarding personal preferences and not theoretical support regarding egalitarian marriage.
Ninety-two percent of secular respondents and 81% of traditional expressed interest in an egalitarian ceremony. Though 69% of religious respondents were against such a ceremony, that means 31% were in favor. More surprising is the fact that 51% of Bayit Yehudi voters, a far-right nationalist party, would like an egalitarian ceremony, likely due to the party?s high percentage of non-religious read more