Originally posted in the Jerusalem Post HERE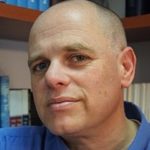 Leading Israelis, quite properly, have been paying increased attention to recognizing the importance of Mizrahi (Sephardi) music, poetry, culture and overall contributions to Jewish life. Both the Education Ministry and Culture and Sports Ministry have created new committees and prizes to stress the significances of Mizrahi contributions to all aspects of Israeli life, and to Jewish life throughout the world.
All of this is wonderful – and surely deserved. But think for a moment about another community, ironically generally Ashkenazi, that has also for years been subject to neglect and even scorn. I refer to American Jews, half the Jewish population of the world.
American society is pulsating with Jewish life, culture and scholarship.
Yet Israeli government ministers, with impunity, refer to large numbers of American Jews as clowns or dogs. And what happens then (if anything)? Perhaps an exceedingly gentle slap on the wrist. Can you imagine read more