Originally posted on Rabbi John Rosove's Jewish Journal blog HERE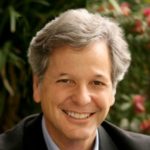 Eight months ago, following two years of intense negotiations between representatives of the Reform and Conservative movements, the North American Jewish Federations, Women of the Wall, and the Ultra-Orthodox Chief Rabbi of the Wall, an agreement was reached to create an independent egalitarian prayer space in the Southern Kotel Plaza.
The agreement stipulated that this plaza would be designed by a leading world architect and would be equivalent in size to the traditional Northern Kotel Plaza. The liberal streams and Women of the Wall would control and oversee how prayer services would be conducted without interference from the Ultra-Orthodox or Chief Rabbi of the Wall. A common entrance to the plaza would be shared by all worshipers with equal sight lines to the Northern and Southern Plazas.
Right-wing ultra-Orthodox extremist rabbis and their communities have risen up in protest using incendiary rhetoric and read more