Originally posted on Rabbi John Rosove's Jewish Journal blog HERE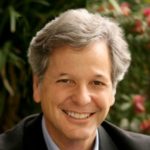 Eight months ago, following two years of intense negotiations between representatives of the Reform and Conservative movements, the North American Jewish Federations, Women of the Wall, and the Ultra-Orthodox Chief Rabbi of the Wall, an agreement was reached to create an independent egalitarian prayer space in the Southern Kotel Plaza.
The agreement stipulated that this plaza would be designed by a leading world architect and would be equivalent in size to the traditional Northern Kotel Plaza. The liberal streams and Women of the Wall would control and oversee how prayer services would be conducted without interference from the Ultra-Orthodox or Chief Rabbi of the Wall. A common entrance to the plaza would be shared by all worshipers with equal sight lines to the Northern and Southern Plazas.
Right-wing ultra-Orthodox extremist rabbis and their communities have risen up in protest using incendiary rhetoric and threats.
Prime Minister Netanyahu, though stating that the entirety of the Jewish people must feel "at home" in Israel and at our holy sites, has back-pedaled and sought to reopen negotiations that would effectively kill the original agreement. Our leadership has told him that a deal is a deal and that any change now is unacceptable.
The Prime Minister is fearful of losing the ultra-Orthodox parties in his government and being forced either to form a new government or to call new elections. There are times, and this is one of those times, that the best interests of the Jewish people are more important than cow-towing to an extremist minority.
Our movement leadership, frustrated by the Prime Minister's and government's inaction, has decided to take this matter to the Israeli High Court.
In the meantime and until the egalitarian plaza can be built, the liberal coalition will conduct prayer services in the large Kotel Plaza. Our leadership this week warned the Prime Minister that we fear violence against us by the ultra-Orthodox. In a letter to the Prime Minister, the liberal coalition stated:
"We expect that the police will protect us as we exercise our legal rights, and we are stating plainly that absent a clear and a strong response, the current wave of incitement and violence might lead to bloodshed, as seen in the streets of Jerusalem during last year's Pride parade…" At the Gay Pride parade in Jerusalem last year, 16-year-old Shira Banki was stabbed read more