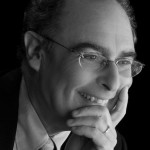 A Conservative colleague once told me that the auspicious Rabbi Max Kiddushin told her that if a person says that s/he wants to convert a rabbi should convert that person immediately and teach the person later.
Little did I know at the time that Rabbi Chuck Davidson's research, found in our newsletter of January 18th, would prove definitively that Rabbi Kiddushin's viewpoint was well-founded in tradition, assuming that the person was as well-meaning as Rebecca Thornhill, the author of our principle article this week (available at IDEALS: Institute for Jewish Ideas and Ideals.)
I believe the Jewish world is once again, after 200 years, struggling with the concept of Jewish authenticity in light of Modernity. Ms. Thornhill's overwhelming sincerity should impress any Jewish stream, and modern Orthodoxy is fortunate that such a sincere, Jewishly motivated and educated woman has chosen Modern Orthdoxy to live out her Jewish life. I hope you will take the time to peruse the article and her arguments.
But why did we choose to reprint her article in the RRFEI Newsletter? For this reason: Ms. Thornhill demonstrates what is possible when national politics is removed from religion! She has placed herself squarely in the center of a vital and necessary discussion for the Jewish world: what constitutes authentic Jewish practice in light of modernity, and who is acceptable for conversion? Clearly, to skew a makhloket l'sheym shamayim, as is her article, because of power politics is not only a blight on the Jewish world, but harms Judaism's capacity to adjust to modern realities and move forward, as demanded by a State that has not existed for 2 millennia.
This week, also, you will see updated discussions of issues surrounding the Kotel and the public mikvaot in Israel. How would these be different if the sole determining factor were the welfare of the Jewish people within a modern Jewish State? Suppose there were no central rabbinic authority defending its political power and its state supported budget? How might the Jewish people flourish as never before in the last 2,000 years?
I hope Ms. Thornhill's discussion will prompt your comments. For myself, I am further energized to see in her article that unleashed forces await just outside the Jewish world, waiting to join our people and add their creativity fully within the scope of authentic Jewish life. Therefore, the task of removing state politics from religion grows even more urgent.
Please send your comments to:organizers@rrfei.org or comment in our Facebook group [link].