Hiddush Unity Statement
We, rabbis, other professionals, and lay leaders of all streams of Judaism, are united in our fervent commitment to the State of Israel. We stand fully as allies with our sisters and brothers throughout the entire Jewish community in support of pluralism in the United States and Israel. We were disheartened to learn that the Israeli government has rescinded its commitment to create a space for egalitarian, alternative and liberal groups to pray at the Kotel while continuing to provide for traditional Orthodox prayer as well, while also moving to delegitimate all conversions except those done by the Chief Rabbinate of Israel. We are also dismayed that marriage and divorce in Israel continues to be the sole purview of the Chief Rabbinate depriving so many of the right to family and marriage of choice.
Imposing one narrow version of Orthodox Judaism as the official standard for prayer, conversion, marriage and divorce in Israel harms the unity of the Jewish people and harms support for Israel among Jews in the United States and elsewhere in the Diaspora.
Pirkei Avot teaches: Do not demand to be the sole judge (of what is right or wrong in religious matters) for only God – and not human beings representing God – has the capability of being the sole judge. This means that we should bring humility rather than arrogance, and wonder rather than certainty, to our relationships. The Sages teach that we are stronger when we disagree openly and respectfully while continuing to engage with one another and honor each other's human dignity. We honor the different paths of our fellow Jews, even if we have our disagreements for the sake of heaven, and we yearn deeply to see a truly pluralistic Israel.
* * * * * * * * * *
Dear Leaders and Members of the entire Jewish Community,
Our Unity Statement is in response to the Israeli Cabinet reversing itself on the Kotel compromise and moving toward legislation to delegitimize all conversions except those done by the Chief Rabbinate, which would also affect marriage and divorce. Both of these actions have been shelved for a period of six months pending negotiations and we believe it is imperative to make our voices heard in the meantime.
This is not just an issue for Jews in the Diaspora; it is an issue for Israelis as well. According to an Israeli public opinion poll commissioned by Hiddush, nearly two-thirds of Israelis oppose the Kotel reversal and the conversion bill. Poll results are available at http://hiddush.org/article-17123-0-Twothirds_Israelis_oppose_government_Kotel_and_Conversion_decisions.aspx
Thanks to Rabbi Shmuly Yanklowitz for his permission to use language from the Torat Chayim Statement in our Unity Statement. The Torah Chayim statement is at http://forward.com/scribe/375733/orthodox-rabbis-call-for-a-truly-pluralistic-israel/.
Thank you for your support of religious pluralism in Israel.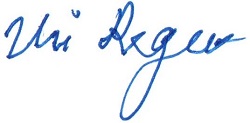 Rabbi Uri Regev
President & CEO, Hiddush

Rabbi Pam Frydman
Chair, Ruach Hiddush
Duplicate Prevention: Our sign up form recognizes email addresses and will only sign up one person from each email address.
Latest Signatures
590
Dr. Robert Wolkoff
NJ
US
Rabbi
Apr 04, 2018
589
Jeremy Sher
CA
United States
Rabbi
Nov 23, 2017
588
David Steinberg
MN
United States
Rabbi
Oct 11, 2017
587
Shulamit Wise Fairman
ca
usa
Cantor
Aug 06, 2017
586
Elyse Wechterman
Pennsylvania
United States
Rabbi
Aug 03, 2017
585
Karyn Kedar
Illinois
USA
Rabbi
Aug 02, 2017
584
Rochelle Rodney lando
Isra
Mr.
Aug 02, 2017
583
Barbara Kavadias
NJ
United States
Ms.
Aug 01, 2017
582
Chrys Goodell
CA
USA
Ms.
Aug 01, 2017
581
Yitzhak Husbands-Hankin
Oregon
USA
Mr.
Aug 01, 2017
580
Cheryl Miller
Ga
United States
Ms.
Aug 01, 2017
579
Sharon Pinsley
Tel Aviv District
Israel
Ms.
Aug 01, 2017
578
Steven Grossman
Israel
Mr.
Aug 01, 2017
577
Joan Glazer Farber
NY
10591
Rabbi
Aug 01, 2017
576
Danielle Freeman
London
U.K.
Mrs.
Aug 01, 2017
575
Preston Neimeiser
New York
USA
Mr.
Aug 01, 2017
574
Lior Zandvliet Taube
Israel
Mrs.
Aug 01, 2017
573
Jan Salzman
vt
usa
Rabbi
Jul 31, 2017
572
Nicholas Hall
Cambridgeshire
United Kingdom
Mr.
Jul 31, 2017
571
Sara Lekach
Israel
Ms.
Jul 31, 2017
570
Dale Lack
FL
USA
Ms.
Jul 31, 2017
569
Julie Danan
NY
United States
Rabbi
Jul 31, 2017
568
Edward Sukol
Ohio
USA
Rabbi
Jul 31, 2017
567
Daniel Kempin
Hessen
Deutschland
Cantor
Jul 31, 2017
566
Leah Frey-Rabine
Hessen
Germany
Cantor
Jul 31, 2017
565
Carol Caine
ca
United States
Rabbi
Jul 31, 2017
564
Jay Weinstein
NY
USA
Rabbi
Jul 31, 2017
563
Trudy Posner
Mrs.
Jul 31, 2017
562
Victor Gross
CO
USA
Rabbi
Jul 31, 2017
561
Sandra Wortzel
AZ
United States
Ms.
Jul 31, 2017
560
Yosi Weintraub
Oregon
United States
Cantor
Jul 31, 2017
559
Audrey Meline
Fl
USA
Mrs.
Jul 31, 2017
558
Josh Goldstein
Mr.
Jul 31, 2017
557
dan Laor
Israel
Dr.
Jul 31, 2017
556
Flora azulay
Hampshire
United Kingdom
Mrs.
Jul 31, 2017
555
Heather Stone
Israel
Ms.
Jul 31, 2017
554
Caryn Cohen
Jerusalem
Israel
Ms.
Jul 31, 2017
553
David Silver
Israel
Mr.
Jul 31, 2017
552
Rachelle Benaim
israel
Mrs.
Jul 31, 2017
551
Barney Evans
Mr.
Jul 31, 2017
550
Channa Relf
Israel
Mrs.
Jul 30, 2017
549
Ruth Ben-Or
England
United Kingdom
Mrs.
Jul 30, 2017
548
Carnie Rose
MO
USA
Rabbi
Jul 30, 2017
547
Ammihud Simon
Israel
Mr.
Jul 30, 2017
546
Leonard Karp
Creek
United States
Mr.
Jul 30, 2017
545
Karen Willcox
Pennsylvania
US
Ms.
Jul 30, 2017
544
Ruth Ribner
RI
USA
Ms.
Jul 30, 2017
543
Jonathan Appel
NY
USA
Mr.
Jul 30, 2017
542
Steve Roberts
MD
USA
Mr.
Jul 30, 2017
541
Yonit Schacher
Israel
Israel
Ms.
Jul 29, 2017
540
Sam Wolff
Israel
Dr.
Jul 29, 2017
539
Rachel Dohme
Germany
Mrs.
Jul 29, 2017
538
David Brent
Israel
Mr.
Jul 29, 2017
537
Sharon Levine
Israel
Mr.
Jul 29, 2017
536
Talma Nahir Lavie
Israel
Mrs.
Jul 29, 2017
535
Philippe Landmann
Mr.
Jul 29, 2017
534
Randi Renninger
Indiana
United States
Ms.
Jul 29, 2017
533
Judy Herbert
Ny
Usa
Ms.
Jul 29, 2017
532
Roger Harris
MI
USA
Mr.
Jul 29, 2017
531
Mark Kennet
MD
United States
Dr.
Jul 29, 2017
530
Erin Lofties
Mrs.
Jul 28, 2017
529
Steven Teiger
Israel
Mr.
Jul 28, 2017
528
Ruth Singer
Israel
Mr.
Jul 28, 2017
527
Michel Barda
Israel
Mr.
Jul 28, 2017
526
Eli Ben-Joseph
Western Galilee
Israel
Dr.
Jul 28, 2017
525
Christo Chaney
TX
USA
Mr.
Jul 28, 2017
524
Simon Rosenblatt
AZ
USA
Mr.
Jul 28, 2017
523
Morris Schreibman
Israel
Mr.
Jul 28, 2017
522
David Leichman
Israel
Mr.
Jul 28, 2017
521
Sharon Shilo
Israel
Mrs.
Jul 28, 2017
520
Richard Jacobi
United Kingdom
Rabbi
Jul 27, 2017
519
Jeanne Schaefer
Israel
Ms.
Jul 27, 2017
518
Adrian Davila
Arkansas
United States
Mr.
Jul 27, 2017
517
Randi Brenowitz
CA
United States
Ms.
Jul 27, 2017
516
Henri Goettel
MO
USA
Ms.
Jul 27, 2017
515
Fred Mason
NJ
USA
Mr.
Jul 27, 2017
514
Gertrude Brodsky
IL
USA
Ms.
Jul 27, 2017
513
Tema Nemtzow
Ct
Usa
Ms.
Jul 27, 2017
512
Sarah Moody
Wa
United States
Ms.
Jul 27, 2017
511
Jane Davidson
Israel
Ms.
Jul 27, 2017
510
Shalom Siegel
Israel
Mr.
Jul 27, 2017
509
Neil Rest
IL
US
Mr.
Jul 27, 2017
508
Stephen Weisman
MD
USA
Rabbi
Jul 27, 2017
507
R David Frum
Wa
Usa
Mr.
Jul 27, 2017
506
Brenda Herzberg
Israel
Dr.
Jul 27, 2017
505
eric orlin
WA
Usa
Mr.
Jul 27, 2017
504
samuel veta
ca
usa
Mr.
Jul 27, 2017
503
Iona Hoeppner
FL
USA
Ms.
Jul 27, 2017
502
Marcia Stone
New York
USA
Mrs.
Jul 27, 2017
501
Jennifer Zinman
NJ
United States
Dr.
Jul 27, 2017
500
jonathan Baeck
nova scotia
canada
Mr.
Jul 27, 2017
499
Dennis Eisner
CA
USA
Rabbi
Jul 27, 2017
498
Ashley Wallace
Ms.
Jul 26, 2017
497
Elizabeth Berg
Cornwall
United Kingdom
Mrs.
Jul 26, 2017
496
JOSH Aronson
Israel
Mr.
Jul 26, 2017
495
Leslie Martin
Ms.
Jul 26, 2017
494
Aviva Plafkin
Ms.
Jul 26, 2017
493
Nancy Coren
NE
United States
Ms.
Jul 26, 2017
492
Jack White
Israel
Mr.
Jul 26, 2017
491
Noreen Firestone
Mrs.
Jul 26, 2017
490
Alfie Ferguson
United Kingdom
Mr.
Jul 26, 2017
489
Sheva Golkow
PA
United States
Ms.
Jul 26, 2017
488
Michelle Friedman
Il
Us
Mr.
Jul 26, 2017
487
Yvonne Fernandez
Golan
Israel.
Mrs.
Jul 26, 2017
486
Judy Richman
NJ
United States
Ms.
Jul 26, 2017
485
Lori Abramson
Israel
Mrs.
Jul 26, 2017
484
Shelley Goldman
Tel Aviv
Israel
Ms.
Jul 26, 2017
483
Victoire Morgunovsky
Israel
Mrs.
Jul 26, 2017
482
Shoshana Zucker
None
Israel
Ms.
Jul 26, 2017
481
Steven Condiotti
Israel
Mr.
Jul 26, 2017
480
sylvia rothschild
United Kingdom
Rabbi
Jul 26, 2017
479
Sarah Brent
Rhode Island
United States
Mrs.
Jul 26, 2017
478
Adrian Vonier
Israel
Mr.
Jul 26, 2017
477
Batya Ellinoy
MA
United States
Ms.
Jul 25, 2017
476
irene stol;zenberg
pa
United States
Ms.
Jul 25, 2017
475
Steven Moskowitz
NY
United States
Rabbi
Jul 21, 2017
474
Howard Jaffe
Massachusetts
USA
Rabbi
Jul 20, 2017
473
Sharon Weiss-Greenberg
NY
United States
Dr.
Jul 19, 2017
472
David Markus
NY
United States
Rabbi
Jul 19, 2017
471
Deborah Waxman
PA
USA
Rabbi
Jul 18, 2017
470
Holli Berman
CO
United States
Ms.
Jul 18, 2017
469
Elisa Klapheck
Hessen
Germany
Rabbi
Jul 18, 2017
468
Barbara Brett
NY
United States
Ms.
Jul 17, 2017
467
Jonathan Freirich
NY
USA
Rabbi
Jul 17, 2017
466
Robert Dobrin
Fl
USA
Dr.
Jul 17, 2017
465
David Edleson
Vt
USA
Rabbi
Jul 17, 2017
464
Rabbi R. Karpov
OK
USA
Dr.
Jul 17, 2017
463
Myra Tattenbaum
New York
USA
Ms.
Jul 17, 2017
462
Hilary Salk
RI
USA
Ms.
Jul 16, 2017
461
Esther Adler
Minnesota
United States
Rabbi
Jul 16, 2017
460
Jonah Rank
NS
Canada
Rabbi
Jul 16, 2017
459
Leslie Berwick
New Mexico
USA
Ms.
Jul 16, 2017
458
Toni Harvey
New York
USA
Ms.
Jul 15, 2017
457
Teri Soled
NM
USA
Ms.
Jul 15, 2017
456
Kitty Wolf
Virginia
USA
Mrs.
Jul 15, 2017
455
Hannah Levy
Ms.
Jul 15, 2017
454
steven kesselman
nm
usa
Mr.
Jul 15, 2017
453
Walter Homolka
Germany
Rabbi
Jul 15, 2017
452
Deborah Hirsch
NY
USA
Rabbi
Jul 15, 2017
451
Lawrence Gutman
NY
USA
Mr.
Jul 15, 2017
450
Rodopi Sisamis
Ny
United States
Mrs.
Jul 15, 2017
449
Lisa Greer
CA
United States of America
Ms.
Jul 15, 2017
448
Melissa Axelrod
NM
USA
Ms.
Jul 15, 2017
447
Paula Goldman
Florida
United States
Mr.
Jul 15, 2017
446
Hilton Ellis
London
United Kingdom
Mr.
Jul 14, 2017
445
Marilyn Fishbein
CA
United States
Mrs.
Jul 14, 2017
444
Carol Silver
CA
USA
Ms.
Jul 14, 2017
443
Arlene Zucker
USA
Ms.
Jul 14, 2017
442
Zachary Siegel
Nj
United States
Mr.
Jul 14, 2017
441
Stephen Soroko
CA
United States
Mr.
Jul 14, 2017
440
Michael Farbman
Connecticut
United States
Rabbi
Jul 14, 2017
439
Steven Kolbert
NY
USA
Dr.
Jul 14, 2017
438
Steve Westman
FL
USA
Rabbi
Jul 14, 2017
437
Janet Liss
NY
United States
Rabbi
Jul 14, 2017
436
Alan Magat
United States
Mr.
Jul 14, 2017
435
Ellen Israel
CA
USA
Ms.
Jul 14, 2017
434
Larry Sernovitz
NJ
United States
Rabbi
Jul 14, 2017
433
Makayla Armijo
Ms.
Jul 14, 2017
432
Diana Pauk
Mrs.
Jul 14, 2017
431
Beatrice Hanks
New York
United States
Ms.
Jul 14, 2017
430
Marc Margolius
NY
United States
Rabbi
Jul 14, 2017
429
Terry Horowit
NY
USA
Cantor
Jul 14, 2017
428
Leonid Feldman
FL
United States
Rabbi
Jul 14, 2017
427
KASSEL ABELSON
Mn
USA
Rabbi
Jul 14, 2017
426
Maurice Salth
NY
United States
Rabbi
Jul 14, 2017
425
Arlene Berger
Maryland
Usa
Rabbi
Jul 14, 2017
424
Geoffrey Claussen
North Carolina
United States
Rabbi
Jul 14, 2017
423
Andrea M Gouze
Ma
USA
Rabbi
Jul 14, 2017
422
Debra Orenstein
NJ
USA
Rabbi
Jul 14, 2017
421
Gary Gans
NJ
USA
Rabbi
Jul 14, 2017
420
Buckner Creel
NM
USA
Mr.
Jul 14, 2017
419
Menachem Creditor
CA
United States
Rabbi
Jul 14, 2017
418
Nathan Weiner
NJ
Rabbi
Jul 14, 2017
417
Mark Glickman
Alberta
Canada
Rabbi
Jul 14, 2017
416
Myra Memis
NY
US
Mrs.
Jul 14, 2017
415
Amy Bigman
Michigan
USA
Rabbi
Jul 14, 2017
414
Misha Zinkow
Ohio
United States
Rabbi
Jul 14, 2017
413
Jeffrey Wildstein
MA
USA
Rabbi
Jul 14, 2017
412
Donald Rossoff
NJ - New Jersey
United States
Rabbi
Jul 14, 2017
411
Paul Yedwab
MI
US
Rabbi
Jul 14, 2017
410
Deborah Ellinghaus
Md
Usa
Ms.
Jul 14, 2017
409
Meryam Zislovich
Israel
Israel
Rabbi
Jul 14, 2017
408
Lewis Kamrass
Ohio
USA
Rabbi
Jul 14, 2017
407
Alan Rosenthal
-- Choose One --
Israel
Dr.
Jul 14, 2017
406
Mark Greenspan
New York
USA
Rabbi
Jul 14, 2017
405
David Schuck
NY
USA
Rabbi
Jul 14, 2017
404
Shimon Zachary Klein
Israel
Mr.
Jul 14, 2017
403
Jonathan Kupetz
CA
United States
Rabbi
Jul 14, 2017
402
Dori Taback-Hazan
Israel
Ms.
Jul 14, 2017
401
Geraldine Mund
CA
United States
Ms.
Jul 14, 2017
400
Virginia Gins
Mr.
Jul 14, 2017
399
Karen Fox
California
United States
Rabbi
Jul 14, 2017
398
AH Brewster
TX
USA
Ms.
Jul 14, 2017
397
Jon Ferro
Mr.
Jul 14, 2017
396
aryeh Azriel
Nebraska
USA
Rabbi
Jul 14, 2017
395
Judith Smith
NM
USA
Ms.
Jul 14, 2017
394
Gerald Weider
New York
USA
Mr.
Jul 14, 2017
393
Steven Altarescu
NY
United States
Rabbi
Jul 14, 2017
392
Philip Dale
NM
USA
Dr.
Jul 14, 2017
391
Dara Arends
CT
06092
Ms.
Jul 14, 2017
390
Peter Kasdan
Fl
USA
Rabbi
Jul 14, 2017
389
Evan Goodman
CA
United States
Rabbi
Jul 14, 2017
388
Michael Alexander
Virginia
US
Mr.
Jul 14, 2017
387
Leslie Jaszczak
NY
United States
Ms.
Jul 14, 2017
386
Keara Stein
CA
USA
Rabbi
Jul 14, 2017
385
Jonathan Kligler
NY
USA
Rabbi
Jul 14, 2017
384
Ronda Jackowitz
MA
United States
Mrs.
Jul 14, 2017
383
Joan Friedman
Ohio
United States
Prof.
Jul 14, 2017
382
Stuart Simon
NM
USA
Mr.
Jul 14, 2017
381
Fred Natkin
Florida
United States
Rabbi
Jul 14, 2017
380
Barbara Glazer
OR
US
Ms.
Jul 13, 2017
379
Marla Feldman
New York
United States
Rabbi
Jul 13, 2017
378
David Cohen
Wisconsin
United States
Rabbi
Jul 13, 2017
377
Bruce Raff
CA
USA
Rabbi
Jul 13, 2017
376
Min Kantrowitz
New Mexico
USA
Rabbi
Jul 13, 2017
375
Avi Friedman
Nj
USA
Rabbi
Jul 13, 2017
374
Verna Liss
Ca
USA
Dr.
Jul 13, 2017
373
Richard Wasserman
TX
United States
Dr.
Jul 13, 2017
372
ROBERT SLATER
PA
United States
Dr.
Jul 13, 2017
371
Esther Shir
NM
United States
Ms.
Jul 13, 2017
370
Irwin Zeplowitz
NY
United States
Rabbi
Jul 13, 2017
369
Trudi Perlman
NJ
United States
Mrs.
Jul 13, 2017
368
Sim Glaser
MN
United States
Rabbi
Jul 13, 2017
367
Samuel Spector
CA
91356
Rabbi
Jul 13, 2017
366
Rhonda Manthei
NM
United States
Ms.
Jul 13, 2017
365
Francine Roston
MT
United States
Rabbi
Jul 13, 2017
364
Linda Blonsley
CA
United States
Mrs.
Jul 13, 2017
363
Stanley Lupkin
NY
USA
Mr.
Jul 13, 2017
362
Leslie Dannin Rosenthal
NJ
United States
Ms.
Jul 13, 2017
361
Madalene Kesner
New Mexico
USA
Mrs.
Jul 13, 2017
360
Amy Dattner
New Hampshire
USA
Ms.
Jul 13, 2017
359
Brad Bloom
SC
United States
Rabbi
Jul 13, 2017
358
Daniele Williams
NM
United States
Mr.
Jul 13, 2017
357
Jacob Herber
WI
USA
Rabbi
Jul 13, 2017
356
Denise Eger
CA
United States
Rabbi
Jul 13, 2017
355
Paula Goldberg
Pennsylvania
USA
Rabbi
Jul 13, 2017
354
Linda Henry Goodman
NY
USA
Rabbi
Jul 13, 2017
353
Ed Stafman
Montana
United States
Rabbi
Jul 13, 2017
352
Jack Luxemburg
MD
United States
Rabbi
Jul 13, 2017
351
Jeffrey Schein
MN
United States
Rabbi
Jul 13, 2017
350
Debra Rappaport
MN
United States
Rabbi
Jul 13, 2017
349
Jill Crimmings
MN
United States
Rabbi
Jul 13, 2017
348
David Locketz
MN
United States
Rabbi
Jul 13, 2017
347
Donald Berlin
Maryland
USA
Rabbi
Jul 13, 2017
346
Marci Bellows
CT
United States
Rabbi
Jul 13, 2017
345
Michael Blackman
Pa
USA
Mr.
Jul 13, 2017
344
Daniel Alexander
VA
United States
Rabbi
Jul 13, 2017
343
Debbie Israel
Ca
Usa
Rabbi
Jul 13, 2017
342
Ilana and Charles Horowitz Ratner
Ohio
USA
Ms.
Jul 13, 2017
341
Francis Bremson
CA
United States
Mr.
Jul 13, 2017
340
Cheryl Bremson
CA
United States
Mrs.
Jul 13, 2017
339
Gordon Bronitsky
NM
USA
Dr.
Jul 13, 2017
338
Harry Rosenfeld
NM
USA
Rabbi
Jul 13, 2017
337
Deborah Bravo
NY
United States
Rabbi
Jul 13, 2017
336
Gordon Fuller
MD
USA
Rabbi
Jul 13, 2017
335
Howard Laibson
CA
USA
Rabbi
Jul 13, 2017
334
Murray Laulicht
FL
United States
Mr.
Jul 13, 2017
333
Scott Sperling
VA
USA
Rabbi
Jul 13, 2017
332
Helene Rosen
PA
USA
Ms.
Jul 13, 2017
331
Peter Rubinstein
New York
United States
Rabbi
Jul 13, 2017
330
Nancy Kasten
TX
USA
Rabbi
Jul 13, 2017
329
scott saulson
ia
United States
Rabbi
Jul 13, 2017
328
Joshua Aaronson
CA
United States
Rabbi
Jul 13, 2017
327
Michael Klayman
New York
United States
Rabbi
Jul 13, 2017
326
Marsha Roth
FL
34228
Mrs.
Jul 13, 2017
325
Kami Knapp
Pa
United States
Rabbi
Jul 13, 2017
324
Joseph Edelheit
RJ
Brazil
Rabbi
Jul 13, 2017
323
ira licht
fl
33181
Mr.
Jul 13, 2017
322
Charles Bronfman
Florida
USA
Mr.
Jul 13, 2017
321
Jessica Shimberg
Ohio
United States
Ms.
Jul 13, 2017
320
Louis Sutker
BC
Canada
Rabbi
Jul 13, 2017
319
Marcia Zimmerman
MN
USA
Rabbi
Jul 13, 2017
318
Morris Allen
MN
USA
Rabbi
Jul 13, 2017
317
Adam Stock Spilker
MN
United States
Rabbi
Jul 13, 2017
316
James Goldman
NY
USA
Dr.
Jul 13, 2017
315
Joyce Rudnick
NY 11050
United States
Ms.
Jul 13, 2017
314
Ilana Sincair
Israel
Mrs.
Jul 13, 2017
313
James Gibson
PA
USA
Rabbi
Jul 13, 2017
312
Harvey Gordon
TX
United States
Dr.
Jul 13, 2017
311
Gordon Gladstone, D.D.
NJ
USA
Rabbi
Jul 13, 2017
310
Barry Werner
WA
USA
Mr.
Jul 13, 2017
309
Edgar Nof
Israel
Rabbi
Jul 13, 2017
308
Arnold Rachlis
CA
USA
Rabbi
Jul 13, 2017
307
Susan Bloom
MA
USA
Ms.
Jul 13, 2017
306
Howard Bloom
MA
USA
Mr.
Jul 13, 2017
305
Ilana Bar-Hai
None
Israel
Ms.
Jul 13, 2017
304
Susi Saxl
MINNESOTA
United States
Ms.
Jul 13, 2017
303
Dov Elkins
Israel
Israel
Rabbi
Jul 13, 2017
302
Berta Zylberstajn
São Paulo
Brazil
Ms.
Jul 13, 2017
301
Charlotte Salomon
CA
United States
Ms.
Jul 13, 2017
300
Jonathan Golden
Massachusetts
United States
Dr.
Jul 13, 2017
299
Laura Ashkenazi
Mrs.
Jul 13, 2017
298
Gary Bretton-Granatoor
New York
United States
Rabbi
Jul 13, 2017
297
Haannah Laner
CO
United States
Rabbi
Jul 12, 2017
296
Ruth Gelfarb
CO
80301
Rabbi
Jul 11, 2017
295
Deborah Bronstein
CO
United States
Rabbi
Jul 11, 2017
294
Fred Greene
CO
United States
Rabbi
Jul 11, 2017
293
Neal Borovitz
NY
USA
Rabbi
Jul 11, 2017
292
Rachael Bregman
Ga
USA
Rabbi
Jul 11, 2017
291
Margalit Visman
Utrecht
Netherlands
Mrs.
Jul 10, 2017
< >