Originally posted in Haaretz HERE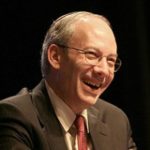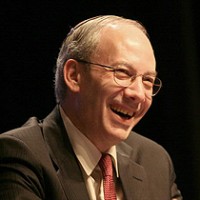 Israel is at risk today less from the Palestinians than from the ominous and intensifying war of the Jews over pluralism, freedom of religion and religious extremism.
In the last six months, Israel's ultra-Orthodox parties have gone on an extremist rampage. They have infuriated Diaspora Jews in two ways: First, by blocking a compromise on non-Orthodox worship at the Western Wall; and second, by passing legislation that bars Reform and Conservative converts from using state-run ritual baths for their conversions.
There was no religious justification for either of these acts. In both cases, the purpose was simply to express scorn for Reform and Conservative Jews and to deny the two non-Orthodox movements even the slightest measure of recognition by the Jewish state.
Haredi politicians, by the way, did not hesitate to acknowledge their motivations. Moshe Gafni, a member of the United Torah Judaism Party and a font of contempt for his fellow Jews, was the sponsor of the bill restricting access to ritual baths. In the Knesset committee considering the bill, Gafni was challenged by members of the opposition who noted that immersion in ritual baths by Reform and Conservative Jews did not detract in any way from the suitability of the baths for religious use by Haredim.  No one can argue that halakhah – Jewish religious law – requires barring non-Orthodox Jews from the baths.
Gafni did not deny this, and he also made no attempt to suggest that the bill in question was intended to promote the cause of Torah or advance the sacred character of Israel. The bill's purpose, he acknowledged, was to prevent Reform Jews from making use of the ritual baths to gain "legitimacy" in Israel.
There is something sad, pathetic, and even tragic about all this. These are the actions of small men with small minds, and Diaspora Jewry looks upon such pettiness with a combination of astonishment and despair. Israel faces a multitude of problems: Her relations with the American administration are strained, terrorism is a daily threat, and Iran is spewing hatred of the Jewish state. Is it really necessary for so-called religious parties to defame the Judaism practiced by the great majority of American Jews?   Might their time be better spent on making Jews more Jewish and bringing them back to Torah?
Prohibiting Jews from praying at the Western Wall or using ritual baths is bad enough, of course. But even worse is the bill now being pushed read more