Contrasting visions for the State of Israel on matters of religion and state
Minister Rabbi Litzman: "Netanyahu either loves the Reform Jews of the Diaspora, or the Haredim of Israel; it's either-or. There are no two ways about it… The Supreme Court is destroying everything good related to religion & state, and… the only way to stand against it is by passing legislation." [Hebrew link]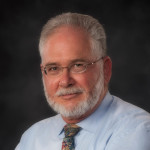 Last week, I emphasized that the battle over the Kotel agreement and Supreme Court ruling to allow non-Orthodox converts access to Israel's public mikva'ot is not really over the Women of the Wall's prayer services or the non-Orthodox movements and their converts. Rather, it is over contrasting visions for the State of Israel on matters of religion and state.
The recent Pew report, as I wrote at length, indicates that the population represented by Gafni, Litzman, Azoulay, Deri and their colleagues, strongly desires to turn Israel into a theocracy, or as close to one as possible. In such cases when religious edicts clash with the rule of law and democratic principles, they believe themselves to be obligated to follow their interpretations of halakha, rather than civil law. Their political clout allows them to "dance between the raindrops," and bend the law to suit them, even if this flies in the face of democracy, religious freedom, equality, etc. They aim to fashion Israel into a state not unlike those run by sharia law. Minister Azoulay's declaration that he would not sign the regulations passed by the Government in the Kotel agreement "because his rabbi told him not to sign" is only one more recent example of this intolerable situation.
PM Netanyahu finds himself a rock and a hard place, for he does not support the vision for a theocracy, and would like to make good on his promise to Diaspora Jewry that "all Jews should feel at home in Israel." However, the threat to the integrity of his coalition government is rising due to forces that aim to unravel Israel's democracy; forces for whom Israel-Diaspora relations and the rule of law are meaningless; forces whose only considerations are utilitarian. The clearest expression of this is that the battles against the non-Orthodox movements and against the supreme court are the same battle. This was made utterly clear in a radio interview with Minister Rabbi Litzman (quoted above) about the upcoming vote to reverse the Supreme Court's ruling on the mikva'ot (you may read about the details of the vote and its outcome here (in Hebrew), including responses from Hiddush, the non-Orthodox streams, and representatives of the Jewish Home and Kulanu parties).
These issues are again rising to the fore, which is why we believe it is so urgent for RRFEI members and friends of Israel in the Diaspora to mobilize in this existential battle. This is not simply a struggle for the rights of the non-Orthodox streams. It is a battle for the future of Israel's soul, and the extent to which the Jewish state will be able to sustain its partnership with the Diaspora.