Click HERE for the RRFEI bulletin:
'Reform and Conservative Movements write the Police Inspector General'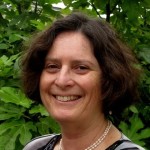 The government spent three years negotiating a Kotel compromise that includes building a dignified worship space at the Kotel (Western Wall) for mixed gender egalitarian prayer. Jerusalem's Sephardi Chief Rabbi Shlomo Amar appears to view the Kotel compromise as a form of encroachment on Orthodox and Haredi turf and he is fighting against it with all his might. Perhaps he is opposed to the compromise simply because it includes constructing a dignified egalitarian plaza. Perhaps it is because there will be one unified entrance through which tourist and regulars will enter the Kotel area and proceed to either egalitarian or gender divided prayer spaces. Perhaps it is because leaders of the Reform and Conservative Movements and Women of the Wall will have seats on a Kotel governing body. Perhaps it is for a combination of these and other reasons.
In February 2016, a month after the cabinet approved implementation of the Kotel compromise, Rabbi Amar gave an interview on Kol Hai radio during which he criticized aging Haredi leaders for supporting the compromise. Rabbi Amar went so far as to imply that these Haredi leader lack intellectual competence.
In June 2016, Rabbi Amar stooped to a new low, desecrating the present egalitarian platform by using it to incite hatred against non-Orthodox observant Jews. On June 14, 2015, Rabbi Amar went to the platform with a group of supporters, installed a mehitza and davvened shacharit. Then Rabbi Amar gave an emotional talk decrying Reform and Conservative Judaism in general and mixed gender worship and the Kotel compromise in particular. While making his way from the platform to the street, Rabbi Amar muttered a prayer asking God to bring these "evil ones" back to Judaism.
As we know, Mishna Avot (5:10) defines a "rasha" (evil one) as one who says "what is mine is mine and what is yours is mine." Oddly enough, Rav Amar declared Conservative and Reform Jews to be reshai'im at the very moment that he himself was engaging declaring "what is yours is mine" by taking over and inciting hatred in and from the egalitarian section at the Kotel.
The Reform and Conservative Movements responded by holding an egalitarian mincha in the Main Plaza two days later, read more