You may download my highlighted version of the Supreme Court ruling here.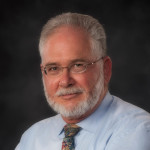 This unanimous ruling of the Supreme Court is an important addition to the chain of rulings that uphold the principles of religious freedom & equality. Its importance is not only to the matter at hand (access to the public mikva'ot for the purpose of non-Orthodox conversions), but also for future litigation over matters of religious freedom and equality in general.
On the other hand, a close look at the ruling reveals a number of elements of a mixed nature, which we need to be aware of, as they too will weigh on future litigation involving the clash of religion and state.
While the legal saga is over (10 years after it commenced!), and the final ruling has been handed down, a new front, far more vicious and perilous, has opened up. Now the Chief Rabbinate and ultra-Orthodox politicians are in Pavlovian reaction mode, gearing up to fight back and prevent the implementation of this ruling, as they launch a campaign to further undermine both the Supreme Court and demonize the non-Orthodox movements.
1. The State could have avoided this ruling
The bottom line of the ruling is an order to the religious council in Beer Sheva and the administrator of the mikva to allow access to Reform and Conservative converts for ritual immersion, as part of the process of conversion, including permission for a non-Orthodox bet din to be present at the immersion. Similar access should be allowed, stipulates the ruling, at other public mikva'ot where immersion of converts is conducted, but it would not have taken much for the Court to have decided differently and hand down a much more limited victory for the non-Orthodox movements. In the course of the deliberations the justices repeatedly urged the State to offer a pragmatic solution to the movements' immersion needs for conversions. The State's and religious authorities' uncompromising mindset and obfuscation of the facts ultimately led the court to hand down a much stronger and more encompassing ruling than it preferred.
Justice Rubinstein opined: "If it were possible for the appellants to have dignified and orderly access in Omer, Modi'in and Hannaton (A suburb of Beer Sheba in the south, a city in the center, and a Conservative Kibbutz in the north), as seemingly presented to us, 'dayeinu' – this would have sufficed because according to the appellants' information, [the need] involves fewer than 300 individuals per year, read more