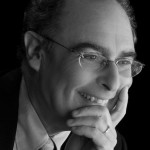 Over two hundred years ago our spiritual ancestors fought the battles of modernity, bringing Jewish practice into the modern world. Who knew that we would have to repeat the process two centuries later?
While all of us, as rabbis, emphasize the importance of halakhah in our lives and the lives of our constituencies, we also recognize the importance, authority and power of the secular state. But modern Israel has not yet concluded that the sovereignty of the State is paramount in all areas, and that fight is now being waged.
In this Hebrew article [click here for article] by Prof. Motti Arad [click here for Prof. Arad's background and publications] we see the legal basis that the murderers claim for themselves. Prof. Arad also suggests a means around the problem: a הוראת שעה that will annul the rulings of the Mishneh Torah and Shulchan Aruch that he claims permit such murders. (for my abridged English summary, see below)
This Haaretz article [click here] about the arrest of the West Bank bombers displays the perfect case. The man charged with the murders refuses to recognize the state's authority. Rather, the accused says that he accepts only Jewish law. The problem is obviously both that the State has not been clear in imposing its authority, and there are rabbis who are in favor of the absolute sovereignty of halakhah.
Do we have a role to play in this discussion? What is your opinion? Should we be speaking to a halakhic approach to this issue of the relationship between Jewish law and democracy in the Jewish State? What is your approach?
For me, this is specifically an area in which we should insist on being heard. Just as last week Aaron Leibowitz [click here] published his approach to solving the problem of kashrut, and next week we will hear from Chuck Davidson about his research on the criteria for gerut, so, in my judgment, the interplay between Jewish law and State sovereignty should be a subject for the expert judgment of those who take a modern approach to halakhah.
Currently our efforts at Hiddush are focused, with other Jewish agencies like the AJC and JFNA, on marriage in Israel. Yet, I believe that there are those among us whose opinions and research must be heard in order for Israel to fulfill its mandate as the home of a modern Judaism.
Please contact me with your opinion, and also let me know if you'd like to help on the newsletter's editorial board.
B'yedidut,
Mark H. Levin
---
Rabbi Mark H. Levin's abridged English summary of Prof. Arad's Hebrew article [link]:
In this article, published in September 2015, Prof. Motti Arad writes about the use of Jewish Law (Halakhah) to justify murder against Arabs in Israel, and what needs to be done to counter it. The Jewish terrorists, like members of Tag Mehir, as well as Yishai Schlissel, Meir Ettinger, and Yigal Amir, are being encouraged and justified by some rabbis' interpretations of Jewish law that are inciting murder.
He writes:
"I have come to say that we are not speaking of people who are mentally incompetent, to point out a common denominator for all of the deeds, to explain a legal mechanism that justifies and even encourages the murderers, and to suggest a way to take care of the phenomenon."

"There are three commonalities to Schlissel and the inciters:"

"We are speaking of religious people who believe in Halakhah;
They believe that 'all that which is holy to Israel' is being attacked from inside (Jews) and from outside (non-Jews);
They are ready to suffer damage to themselves for the sake of 'all that which is holy to Israel' because they perceive us to be in a state of emergency."

"… all hate crimes done by Jews in recent times have been done, apparently, by religious people, and in contradiction to the opinion of Daniel Oz, in these instances Halakhah is of decisive importance in their decisions to commit these crimes."

"It is incumbent on the rabbis to prohibit [the transgressors] with a temporary order (hora'at sha'ah — an order by a Jewish court that can change Talmudic law according to current circumstances). It's incumbent on the families to prohibit their children from committing these [murders that they read as permitted by the Jewish codes of law], and it's incumbent on the communities to cooperate with the governmental authorities to clarify the plague, before all of us go up in flames. The Schlissels will obey."